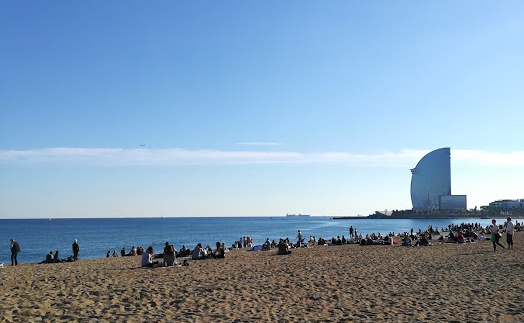 Ultimate guide
One day in Barcelona and not sure what to see? Have a quick look at our 5 tips of things to do in Barcelona to make the most of your short stay in the city of Gaudi.
Most important building
The one place that you absolutely can't miss during your visit to Catalonia's capital is its most iconic landmark – La Sagrada Familia. The enormous basilica that has been under construction since 1882 is Gaudi's dream coming true and its majesty never ceases to amaze even the locals who see it daily. Keep in mind that as the most popular building in Barcelona there are many tourists wishing to enter every day, so to save the time it is advisable to book the tickets online in advance, especially in the summer. If waking up to the bells of Sagrada Familia or drinking morning coffee while admiring this astonishing building up close sounds tempting then book a room at Hostel Sagrada Familia that is just a few steps away.




© No Limit Hostels
Stroll through La Rambla and the Gothic Quarter
To breathe in a bit of history and experience a slightly different side of Barcelona, get lost in the narrow streets of the Gothic Quarter. Located between the city's most famous street – La Rambla – and Via Laietana, the area of Barri Gòtic charms with old architecture, bars and shops. It is also known for its lively nightlife so if you are planning to go out for a drink and have a little party in the evening then the Gothic Quarter is your best bet. To have easy access to that vibrant area, opt for No Limit Hostel Central which will put you within walking distance to La Rambla. When strolling through the bustling La Rambla, make sure to stop by the colourful market La Boqueria and enjoy some fresh food.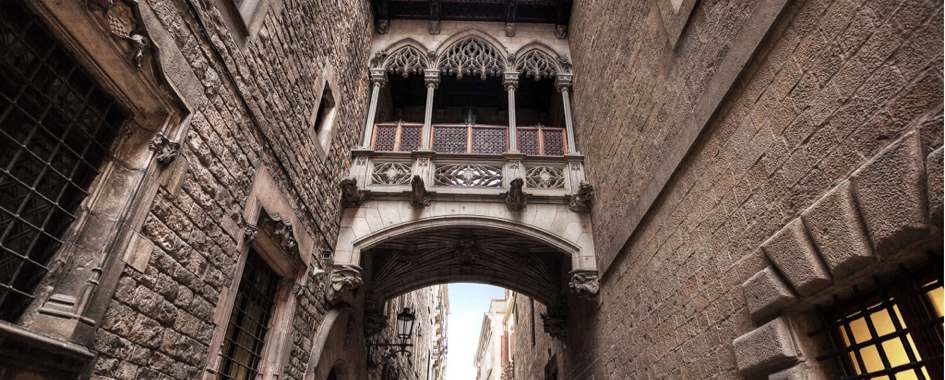 © No Limit Hostels
Chill at the beach
Though mostly known for its architecture, Barcelona has much more to offer so if you want to catch some sun, put your feet in the sand and relax then hop on the metro and get off at Barceloneta. The city's most popular beach offers nice views, a lot of sand, crashing waves and numerous restaurants where you can taste paella or tapas. If Barceloneta Beach is too crowded for you then go a bit further along the coast to the Nova Icària Beach.


© No Limit Hostels
Tick more Gaudi wonders off your list
It is called Gaudi's city for a reason to try to see more of his masterpieces than just Sagrada Familia. After the grand basilica, Park Guell is perhaps the second most iconic place in Barcelona that you can often see on postcards. Known for its mosaic art, the park is located in the higher part of the city and offers amazing views of Barcelona. If you fancy a little hike to Park Guell then stay at No Limit Hostel Sagrada Familia or No Limit Hostel Graffiti. Don't forget to put on comfy shoes and take your camera! In case you can't make it to Park Guell this time around, take a look at Casa Batlló, the remarkable house is just around the corner from Graffiti Hostel and close to the city's centre point – Plaza de Catalunya.


© No Limit Hostels
Watch a spectacular evening show at the Magic Fountain
Before hitting the parties, enjoy the enchanting display at the Magic Fountain of Montjuïc. Located below the Palau National and next to the large Plaza d'Espanya, this spot in Barcelona is sure to delight people of all ages. The combination of lights, colors, music and spraying water creates a magical show that always attracts many people. The best part? You can see it for free, just make sure to be there a few minutes early to have the best view. If you are traveling with kids then Hostel Central is a great place for you and it will put you within a short metro ride from Plaza d'Espanya.




© No Limit Hostels