Falling in love with Basel as a city of culture and arts.
When you think of Switzerland, you might think of Zurich first – or Geneva? BUT: it doesn't always have to be the metropolises! In the border triangle of Switzerland, Germany and France there is a city, that will conquer your heart for sure: Basel! As the cultural capital of Switzerland, Basel promises unforgettable days with a very special flair – in winter and in summer. Whoever has the opportunity, may come here at different times of the year, for every season has its own special charm.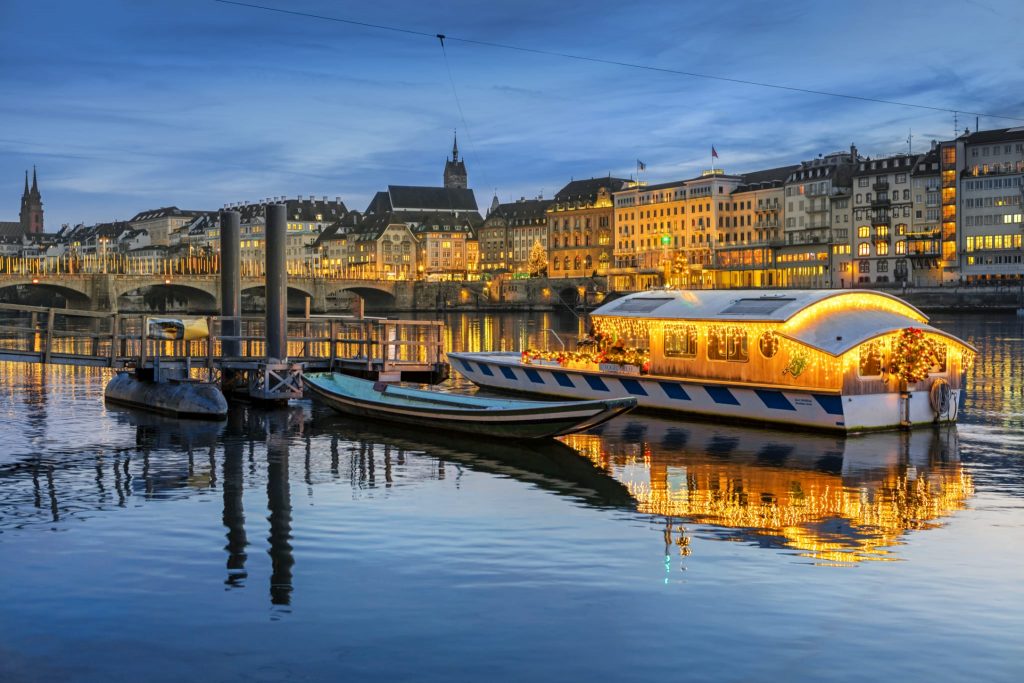 This thoroughly romantic city is shaped by the river Rhine, that runs through it, and the bridges, that cross the river. Classic mansions, medieval churches and modern buildings characterize the multifaceted cityscape. When crossing the river Rhine over the middle bridge or between the districts Großbasel and Kleinbasel by ferry ( which is moved only by the force of the river's current) you have a wonderful view of the old town. The old town in the district Großbasel is particularly interesting for tourists. The Minster, one of the main sights and symbols of the city (built between 1019 and 1500 in Romanesque and Gothic styles) as well as the beautiful distinctive town hall (made of red sandstone, with playful facade paintings) should not be missed on an exploratory walk through the idyllic tiny alleys. Here you can let yourself drift a little from shop to shop, from cafe to cafe – and at night from bar to bar… (*especially the area Kleinbasel is a nightlife area with pubs, clubs and night cafes)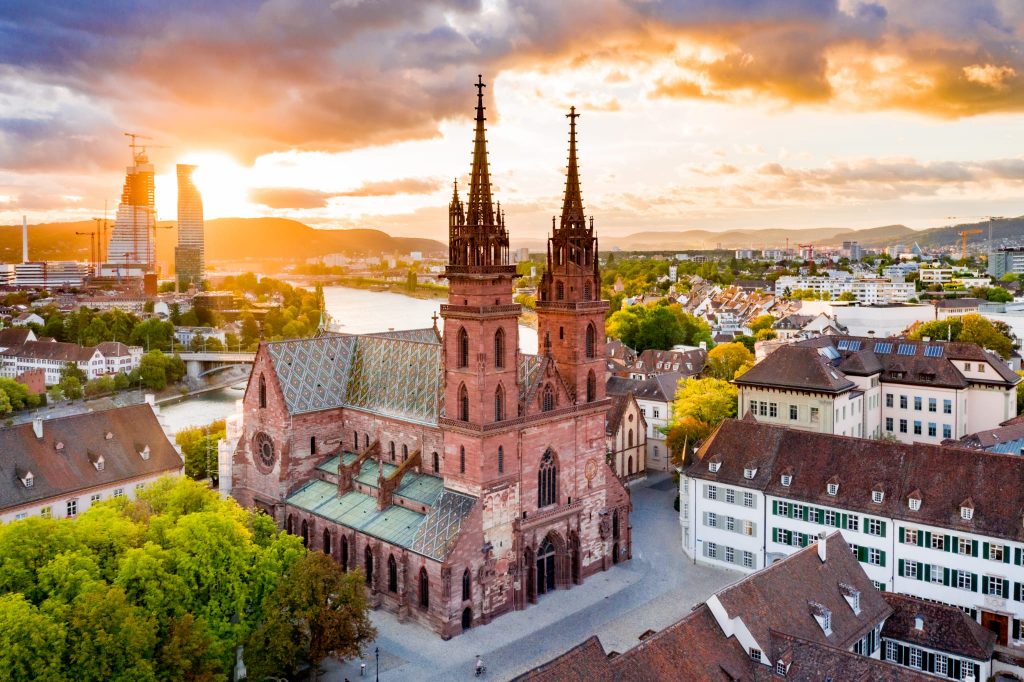 City of art
Basel is an absolute city of art. If you like to ramble in exquisite museums, you should definitely come here. It's worth it! It's certainly no coincidence either, that the internationally renowned art fair, the Art Basel, has taken place here since 1970. The fair attracts thousands of visitors to the city every year. The next Art Basel will be from June 15th to 18th 2023. Furthermore the city has almost 40 museums to offer –  extraordinary collections, permanent and special exhibitions. Only a few of them can be mentioned here:
Kunstmuseum Basel
The famous Kunstmuseum Basel houses the largest and most important art collection in Switzerland. The focus is on paintings and drawings by Upper Rhine and Flemish artists (between 1400-1600) and international art from the 19th to the 21st century. Highlights of the 19th century are paintings of Böcklin, van Gogh, Gauguin and Cézanne. In the 20th century the focus is on cubism (Picasso, Braque), on German Expressionism and American art (since 1950).
Museum Tinguely
The Museum Tinguely, beautifully situated on the river Rhine, shows in the permanent exhibition the life and works of the artist Jean Tinguely. Works from all phases are represented. In addition to the famous sculptures (which can be experienced visually and acoustically) you can find various documents, exhibition posters, catalogs and documentation as well as photographs. Here you might stay for hours and your eyes and ears simply will not get enough…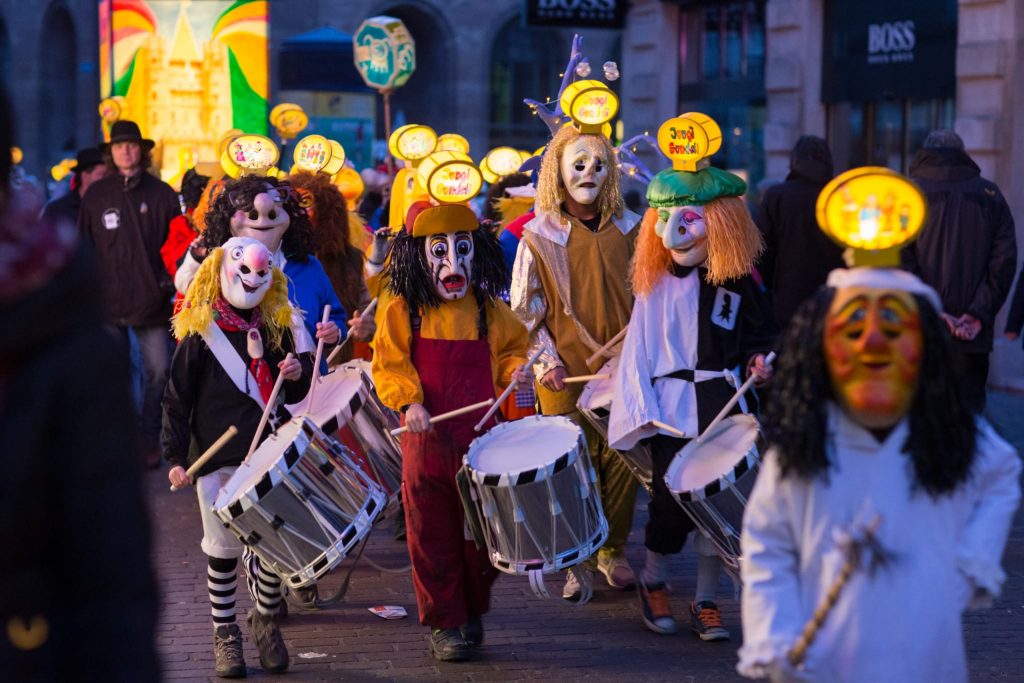 Fondation Beyeler
The Fondation Beyeler (with special exhibitions), located on the outskirts of Basel in the suburb Riehen, but easily accessible by tram, is an absolute must for art lovers. The collection (of the couple Hildy und Ernst Beyeler) contains around 250 works of classical modern and contemporary art. Amongst others there can be seen works of Edgar Degas, Paul Cézanne, Claude Monet, Henri Rousseau, Vincent van Gogh, Wassily Kandinsky, Henri Matisse, Fernand Léger, Alberto Giacometti, Pablo Picasso, Joan Miró, Alexander Calder, Paul Klee, Max Ernst, Piet Mondrian, Andy Warhol, Roy Lichtenstein or Francis Bacon.

Artstübli – urban art & culture
Philipp Brogli's Artstübli, located at Steinentorberg in Basel, is the creative hub of the Swiss urban art scene. Starting in 2004, Philipp has created a platform – known as Artstübli – that depicts all the contemporary facets of urban art and culture from graffiti to street art. In 2014, Artstübli became sedentary and moved into its 125 m2 premises belonging to one of Basel's main landmark, Markthalle. In his exhibition and project space, in addition to self-curated exhibitions, Philipp arranges and coordinates façade paintings, room design, events, guerrilla campaigns and installations, and even guided tours in public spaces.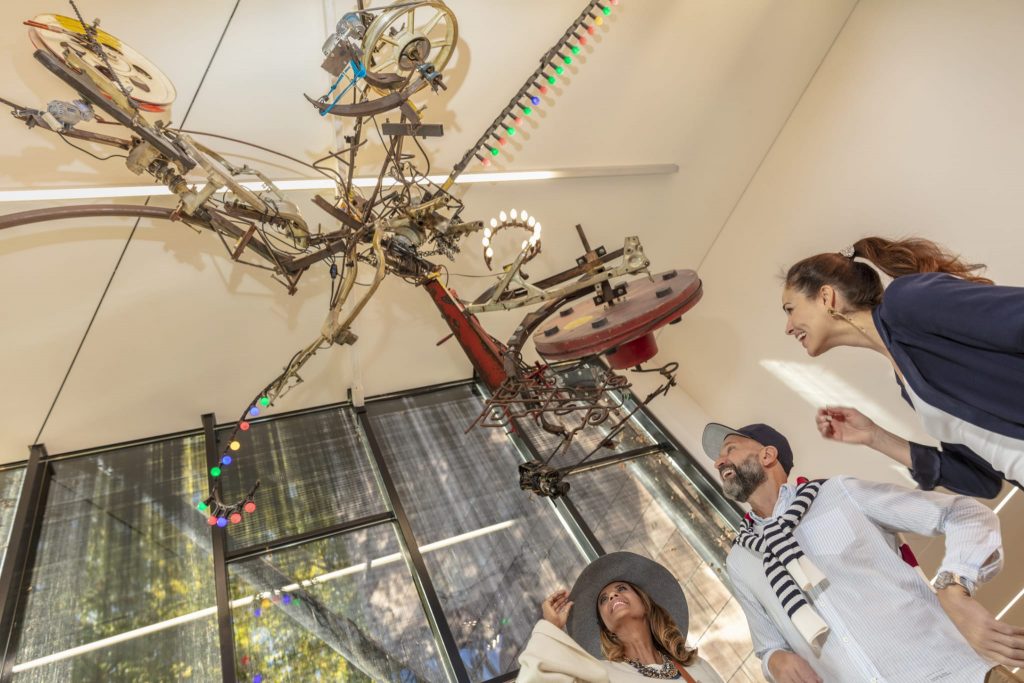 Vitra Design Museum
The Vitra Design Museum is a museum for design, located on the outskirts of Basel in Weil am Rhein. Special exhibitions, retrospectives and workshops of the fields of architecture and design are presented here.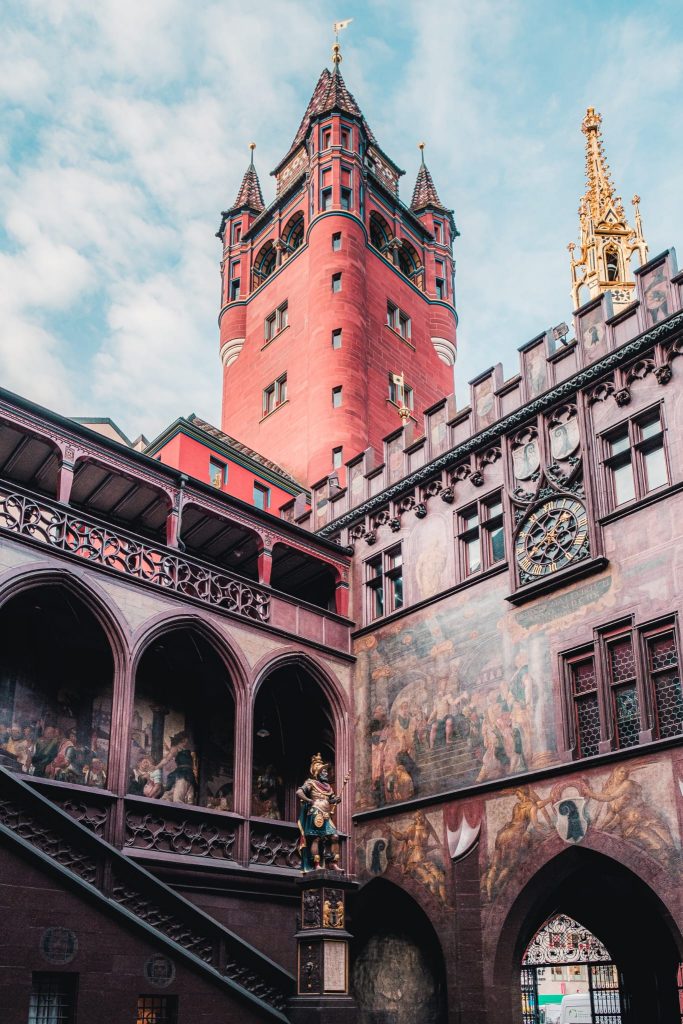 Highlights in winter:
Anyone who decides to travel in wintert to Basel, should consider the Christmas season, when Christmas markets and lights fill the city romantically. But it is also a good idea to visit the Basler Fasnacht, a traditional carnival event – the biggest carnival event in Switzerland. It always begins on the Monday after Ash Wednesday and lasts for 3 days (the next Basler Fasnacht will take place from February 27th to March 1st 2023). The city is in a 'state of emergency' in this event: Masked people parade through the city both during the day and at night, across squares, through the streets and pubs (on foot and also by moving trucks). During the night, when it's all dark, a little horror can sometimes seize you at the sight of the bizarre and caricature-like masks. An event that is a lot of fun and that you will not forget.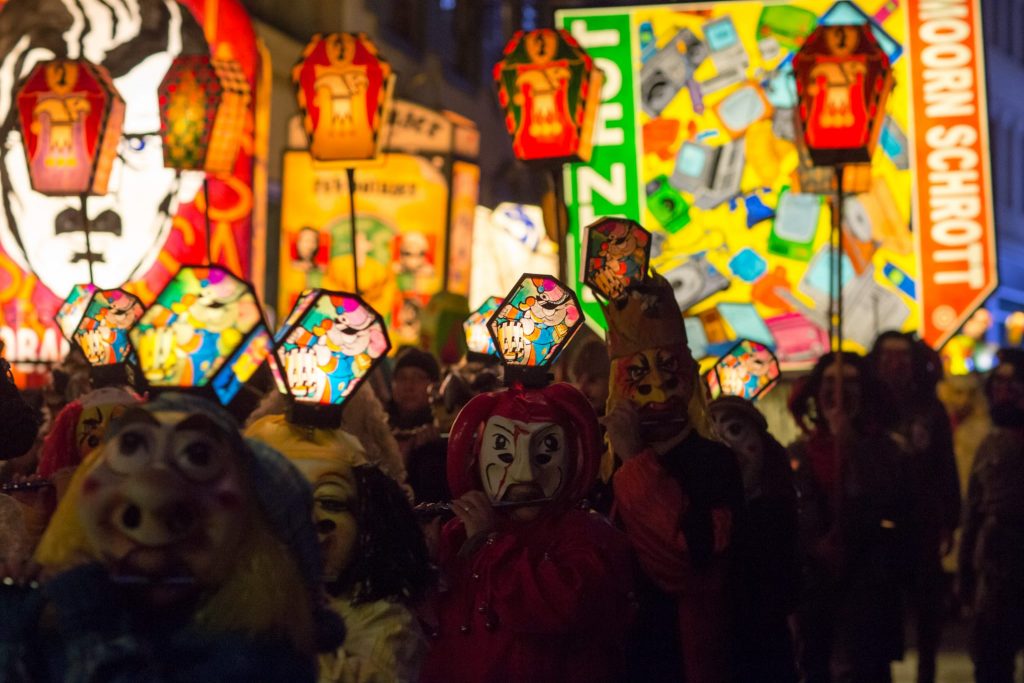 Highlights in summer:
In the summer there are many open-air events throughout the city, some beach bars, and also floating concert stages directly on the river.  One of the special highlights of the summer season is swimming in the River Rhine in the middle of the city, very popular with tourists and locals. (In Basel, the water of the Rhine is still very clean!) A waterproof swimming bag is available from the tourist information office (in different colors and sizes). You can pack your belongings and clothing in the swimming bag if necessary – then you just take it into the water with you. Then you let yourself drift comfortably in the river and just get out at another point of the city to continue your sightseeing. A wonderful way of getting around – and very refreshing on hot summer days anyway! It's  unique, and an absolute must! So you should always have swimwear and a towel with you in summer in Basel!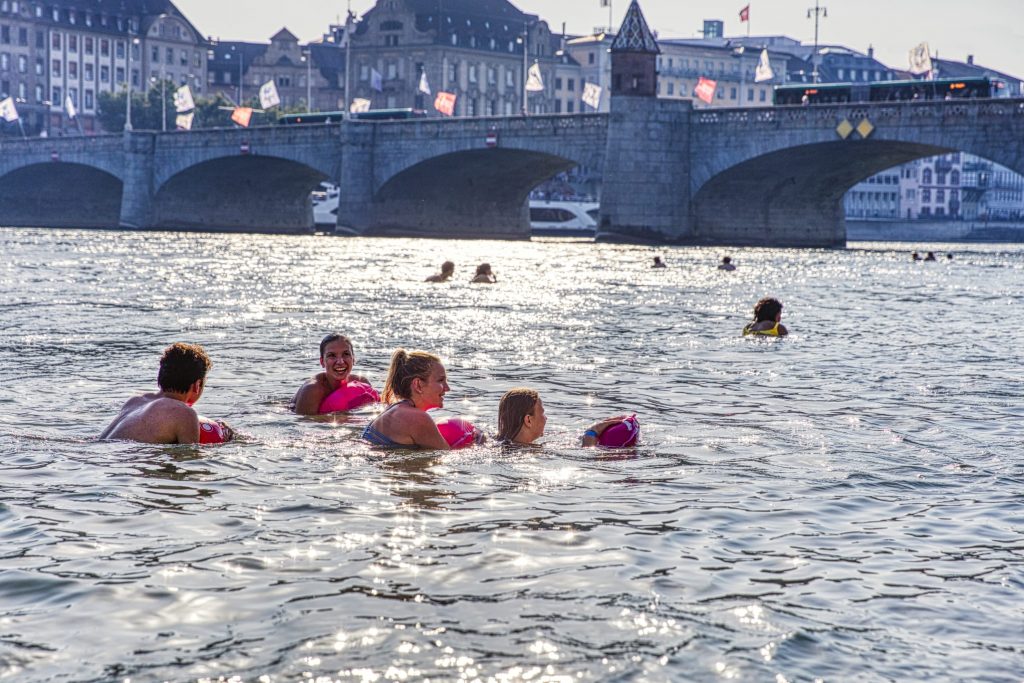 To book hotels or Experiences at great prices in New York, take advantage of one of our super travel offers!