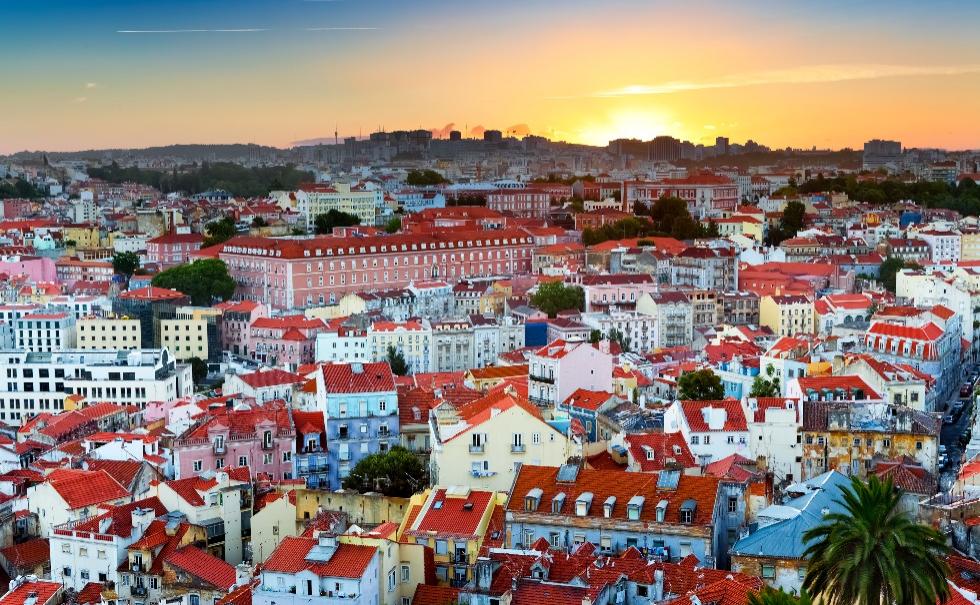 Europe's western capital
If you want to spend a long weekend in one of the most popular European capital city, here is how to explore the maximum of Lisbon in a short time !
You can start on your first day by visiting the city center and taking the Santa Justa elevator from which you will have access to the beautiful Chiado district. Here you will have a stunning view over Lisbon.

Do not hesitate to have a drink on its terrace ! You can then go and see the ruins of the Do Carno church, next to the da Bica funicular that you can take just for a two-way trip for fun.
After that, go to the Rossio place, where you will see the triumphal arc on the Agusta street, and walk to the Comercio place, which opens on the Tago river. Then, towards the Sao Jorge castle !
Set on one of the many hills of Lisbon, you will be impressed by its azuleirgos, the mosaics on the frontage of the buildings here. Here you will also have a beautiful view over Lisbon's rooftops.

Get lost in the Alfama, one of the most famous district of the city, cradle of the Fado, this traditional music which gained popularity in the 20's.
At night, you can go and listen to Fado singers in the Clube de Fado, next to the cathedral. If you are lucky you will see well-known singers there !
On your second day, have a trip to the Belem district ! You can go there by train and visit a lot of things up there, like the mosteiro dos Jeronimos, the discovery monument, the Belem tower, which is the symbol of the city.



Try the famous pasties de nata and end your day at the docks where there are plenty of restaurants and bars !
On your third and final day, you need to go to the Nation park to discover the ancient site of the Universal Exhibition. Then you can go to the big aquarium and in the Vasco de Gama mall where you will find a very large choice of fast food restaurant. Take one away and go eat it in front of the river. There are worst ways you will end a 3 days trip in Lisbon !
Enjoy the saudade atmosphere of the great Lisbon!