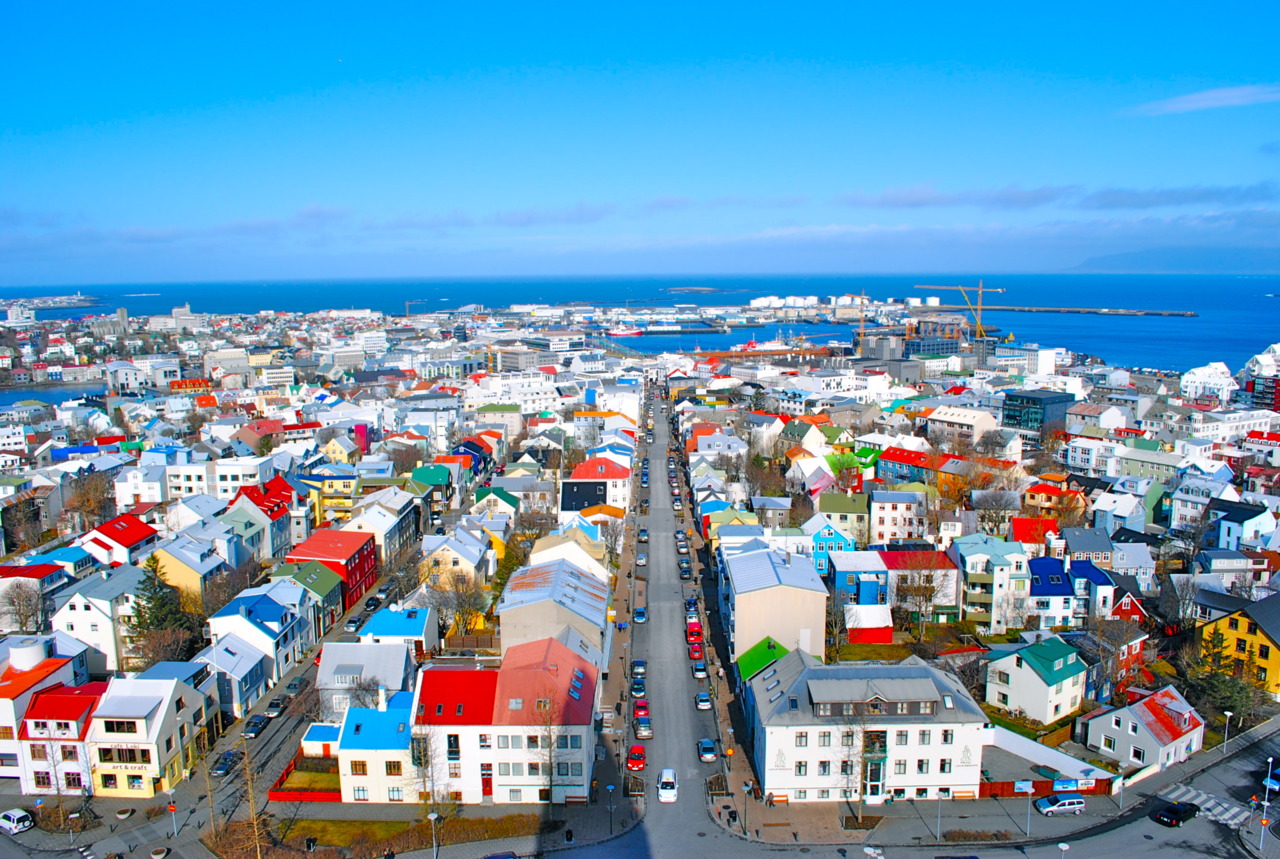 Iceland, Europe
Reykjavik, a beautiful small town in Iceland, is the perfect place to go and get away form it all and relax! The first thing to help with this would be to take a trip to the Blue Lagoon, it's a geothermal spa located a short drive away from Reykjavik. With a bar in the pool and naturally heated waters that cleanse the skin, what could make you feel more relaxed? There are many types of bookings with various levels of relaxation from entry to entry with a spa package – including in-water massages. Be sure to use the natural face masks offered on sight! After your lovely day of being pampered you can always stop in the LAVA Restaurant, sitting there watching the snow fall over the blue lagoon is such a magical experience, match that with great food and wine, you're in heaven.
Just waking around the town of Reykjavik you can go to the Solfar – Sun Voyager. The backdrop of the wonderful sculpture is like it comes straight from a postcard, the mountains behind the body of water really brings the steel boat to life.

Walking back into town and up the hill you will be able to go straight to Hallgrimskirkja, a fantastic piece of architecture making a Cathedral of modern beauty. Its sits proudly atop a hill overlooking Reykjavik, be sure to check this out.

If you fancy getting out and about, you can always take an off road vehicle – 4×4 / snowmobile across the snow covered terrain of Iceland. This is the perfect way to see the geysers, waterfalls and glaciers, well worth the adventure.

If you fancy going more adventurous then this, then jump into the ice waters of Iceland and swim between the two tectonic plates, putting you between Eurasia and North America. swimming in the 'Silfra' you can actually see the joins and seams of the world from this beautiful location.



Another must while in Reykjavik is to take a trip out to see the Aurora Borealis – Northern Lights. Its one of the most beautiful sights to behold. Although you might want to pick a clear night, if there is snow falling, its hard to see them, so make sure to check the weather before you go.

A final piece of advice, when you turn on a tap, DO NOT PANIC!! The water is so natural and rich in sulphur, it does smell, but trust me, it is clean. If you fancy a nice relaxing bath, maybe bring some scented bubble bath!

408 total views, 1 views today