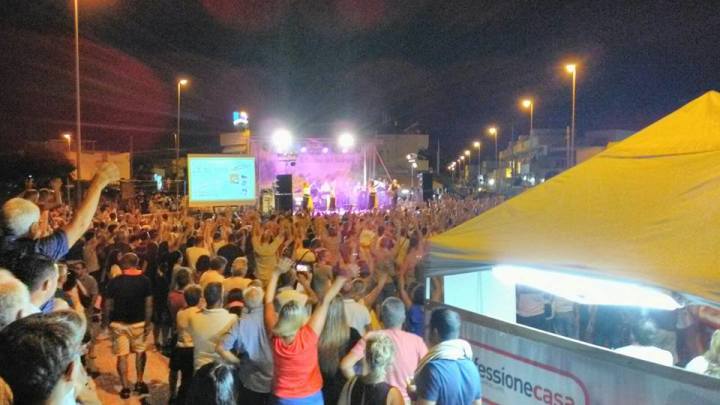 Salento, Italy
Live experiences and emotions in the OstelloSalento in Lecce, Gallipoli, Ugento
The new proposal for the territorial accommodation of the AI.G. (Italian Association for Youth Hotels) started in Lecce, Gallipoli and Ugento, in Salento, in Puglia, in the South of Italy.
The project / itinerary that involves the Urban Oasis Hostel in Lecce, the Caesar Garden in Alezio-Gallipoli, the Widespread Hostel Ugento was born to develop youth tourism in Salento. It is meant to make everyone experience, no matter the age, emotional experiences of all kind; cultural, enogastronomic, from the local and sporting heritage, and much more! …
What is even better, all year round.
AIG Italian network of HI-Hostelling International hostels
In Salento, in the south of Italy, where the temperature is pleasant all year round, guests are welcomed as old friends.
In Salento where art and architecture blend with the landscapes and the territory with a unique harmony.
In Salento the territory is mysterious and enchanted with a unique atmosphere of "Once upon a time" … all year round.
In Salento the D.O.C and D.O.G.P products (Protected Designation of Origin and Protected Designation of Origin) are already cultural heritage of the European Union.
In Salento the Mediterranean diet is the elixir of long life that the whole world envies (based on oil and wine, inevitable ingredients on the table every day).
In Salento there are unique experiences: the harvest, the pressing of olives, the dance of pizzica that evokes ancestral emotions.
In Salento, among the monuments, the villages and the streets you learn ancient crafts (you can see the wicker artists working in the street, admire the fine work of the stonemasons from Lecce, or contemplate with amazement terracotta modelling, etc ..).
In Salento throughout the year: excursions in the Regional Natural Park and in the countryside of the territory, exits and sailing courses by boat, food and wine and cultural workshops for children and adults, horseback riding on the beach and in the park, typical markets, workshops pasta and dishes of local tradition, pottery processing, water sports, tour of architecture with guide and tastings of every typicality, experiential visits.
In Salento those who love motors can have fun at the Go-Kart international tracks.
In Salento those who love the nightlife take part in the numerous evening Pub Crawls, to have fun and make new acquaintances.
In Salento, music is the background to all events and activities.
In Salento are involved all the receptive and commercial activities, coordinated by the local youths with the direction of the municipal administration and the supervision of the Italian Association for Youth.
In Salento, staying, experiencing and enjoying traditional local food costs little throughout the year … write and ask for a personalized quote … book your experience at the Widespread Hostel Ugento.
OstelloSalento offers many different solutions to stay in hostels, B & B, hotels, resorts, holiday homes and apartments with the roulette formula.
UFFICIOUS DIFFUSED HOSTEL … We bet that there will be little time to look at the sea?