Spending one week in New York City provides ample time to explore some of the city's iconic landmarks, cultural attractions, and diverse neighborhoods. Here's a suggested itinerary for a memorable week in the Big Apple:
Day 1: Arrival and Manhattan Exploration
Arrive in NYC and check into your accommodation.
Start your exploration in Lower Manhattan:

Visit the 9/11 Memorial and Museum.
Stroll through Battery Park and enjoy views of the Statue of Liberty.
Walk across the Brooklyn Bridge for stunning skyline views.
Explore DUMBO in Brooklyn for dining and shopping.
Day 2: Midtown Manhattan
Begin your day in Midtown Manhattan:

Visit Times Square and soak in the vibrant atmosphere.
Explore the Theater District and catch a Broadway show in the evening.
Visit the Museum of Modern Art (MoMA) or The Met.
Admire the iconic Empire State Building at night.
Day 3: Central Park and Museums
Spend the day in Central Park:

Rent a bike or take a leisurely stroll through the park.
Visit the Central Park Zoo.
Explore the Central Park Conservatory Garden.
Enjoy a picnic lunch.

In the afternoon, visit the American Museum of Natural History.
Day 4: Uptown Manhattan
Explore Uptown Manhattan:

Visit the Metropolitan Museum of Art (The Met).
Walk along Museum Mile on Fifth Avenue.
Explore the Guggenheim Museum.
Enjoy dinner in the Upper East Side.
Day 5: Queens and Bronx
Take a day trip to explore other boroughs:

Visit the Queens Museum and Flushing Meadows-Corona Park.
Head to the Bronx to visit the Bronx Zoo and the New York Botanical Garden.
Enjoy local food in Queens or Arthur Avenue in the Bronx (known for Italian cuisine).
Day 6: Brooklyn Exploration
Spend a day in Brooklyn:

Explore Prospect Park and the Brooklyn Botanic Garden.
Visit the Brooklyn Museum.
Discover the vibrant neighborhoods of Williamsburg and Bushwick.
Enjoy dinner at a trendy Brooklyn restaurant.
Day 7: Harlem and Departure
Explore Harlem:

Visit the Apollo Theater.
Explore the Studio Museum in Harlem.
Enjoy a gospel brunch if it's a Sunday.

Spend your final afternoon shopping or visiting any missed attractions.
Depart from NYC.
This itinerary offers a mix of cultural experiences, outdoor activities, and iconic landmarks. Of course, feel free to customize it based on your interests and preferences. New York City is a dynamic and diverse place with something to offer every traveler.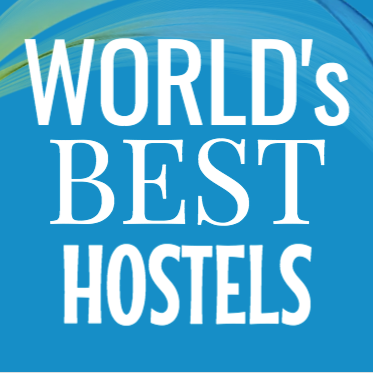 New York City World's Best Hostels