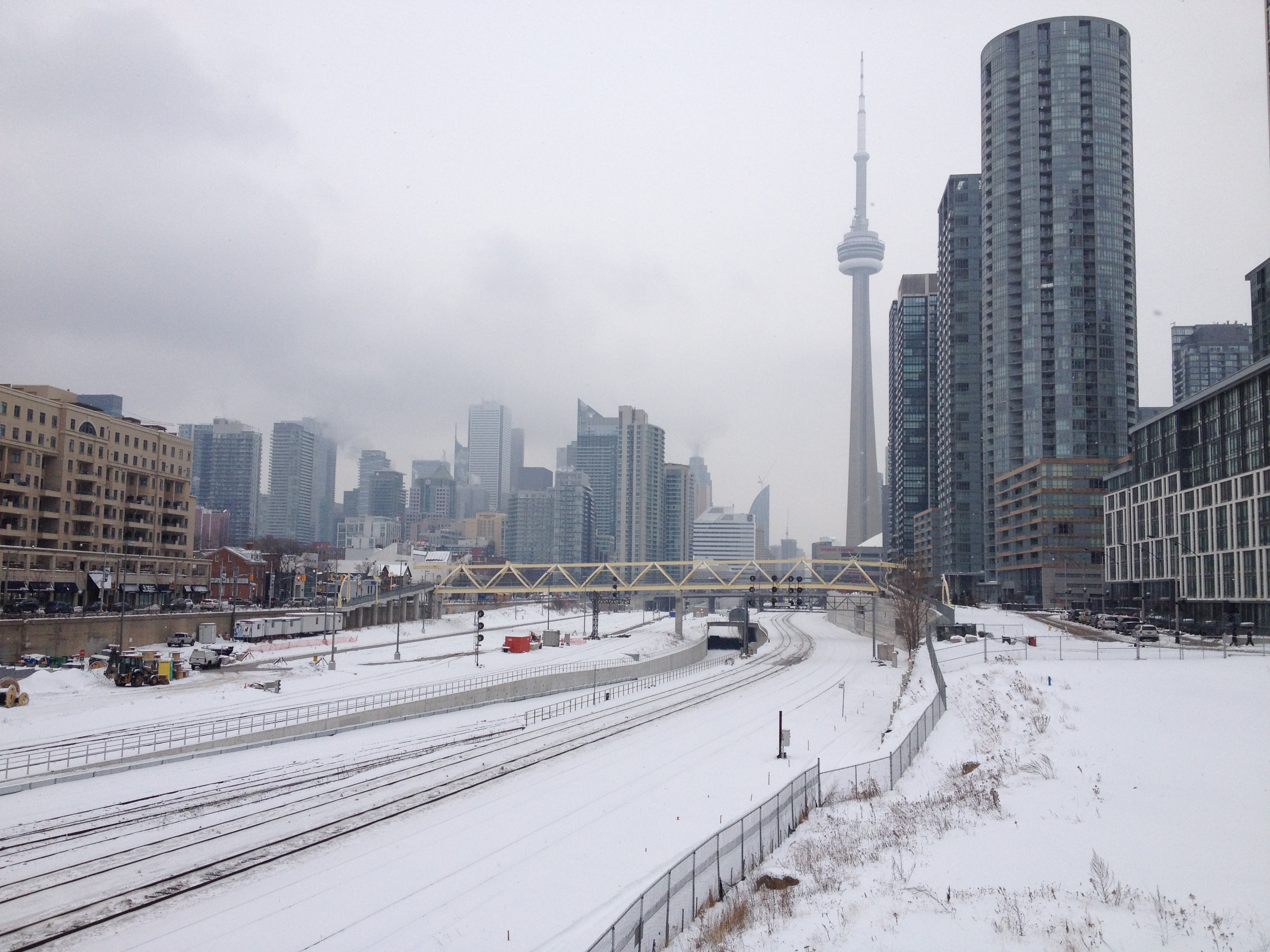 Must do in Toronto
Toronto is well-loved for its vibrant summer season, from harbour front views to island festivals to friendly hipster patios to its massive annual Pride parade. But when weather hits a frigid -20 Celsius, Toronto remains exciting and festive! And perhaps even more distinctly "Canadian". Here's a list of must-dos if you are visiting Toronto between December and March:
Ice Skating:
Nathan Phillips Square, right in front of the futuristic designed offices of Toronto's mayor, is the most enjoyable "touristy" spot in the city! Rent some skates, buy some hot chocolate and street meat (sausage in a bun), and take a photo of yourself skating in front of the bright TORONTO letters. Look out for free events such as concerts or art shows, and spend New Years' Eve here for the Canadian version of the Times Square countdown. If you have not ice skated before, this is the place to do it, with friendly Canadians who are happy to help you out.
Christmas Market:
The annual Christmas Market runs for the month of December in Toronto's beautiful old Distillery District. It is inspired by European Christmas markets, with mulled wine and international food choices galore! You can pop in and out of shops, restaurants, and bars when you are getting too cold under the tents. Or just keep drinking the warm mulled wine, and you'll be fine! Toronto typically doesn't get too cold until late January, so December is the perfect time to visit and to experience a new Canadian take on Christmas Markets.
Live Comedy:
Even if you think live comedy is not for you, Toronto's diverse and quirky comedy scene might just change that. There are plenty of shows to check out every night of the week. In the winter, Toronto's comedy clubs sell out quickly as residents are looking for things to do indoors from the cold. Most shows are stand-up comedy with various themes (e.g. dark, all-female, ethnic), but there is also a famous theatre and performance school called The Second City whose students put on comedic shows and skits that run for a few weeks. Many Torontonian comedians are involved in both stand-up comedy and The Second City, and you are bound to end up meeting or partying with at least one "comedian" every time you go out downtown.
Queen West
Speaking of going out downtown… Queen Street West is where it's at in Toronto day and night, but in the winter mostly night after a cold day outside. Queen and Spadina is where hipster meets China town, and is the center of Queen West's fashion, food, and entertainment district. Bar hop along Queen Street (west of Yonge) through some of Toronto's best bars for live music – check out Horseshoe Tavern, The Cameron House and Grossman's. Or walk up to strangers and make instant friends at grungy dive bars
like Wide Open, The Dime and Java House. Reserve one full day and night for Queen Street. Go shopping during the day, go to a restaurant in China town in the evening, and go out for cheap drinks all night. Queen West is arguably the best place to make new friends in all of Toronto!
Hockey and Basketball
The Toronto Maple Leafs are one of the original NHL hockey teams, and Toronto is proud of them! Splurge on a hockey game at the Air Canada Centre to experience Canadian competitiveness and pride among die-hard fans. Or buy tickets to see the Toronto Raptors, the only Canadian team in the NBA (National Basketball Association). The Raptors are gaining popularity among Torontonians and Canadians, inspiring the slogan "We are the North". Be sure to watch for Drake cheering on his beloved Raptors in the front row!
Stay warm, stay friendly, and stay not-too- sober to enjoy Toronto in its chilly winter months. There is plenty to do both day and night in the winter months to get a full experience of the stereotypical Canadian hospitality and optimism. Give Toronto's friendly cold months a chance, EH?