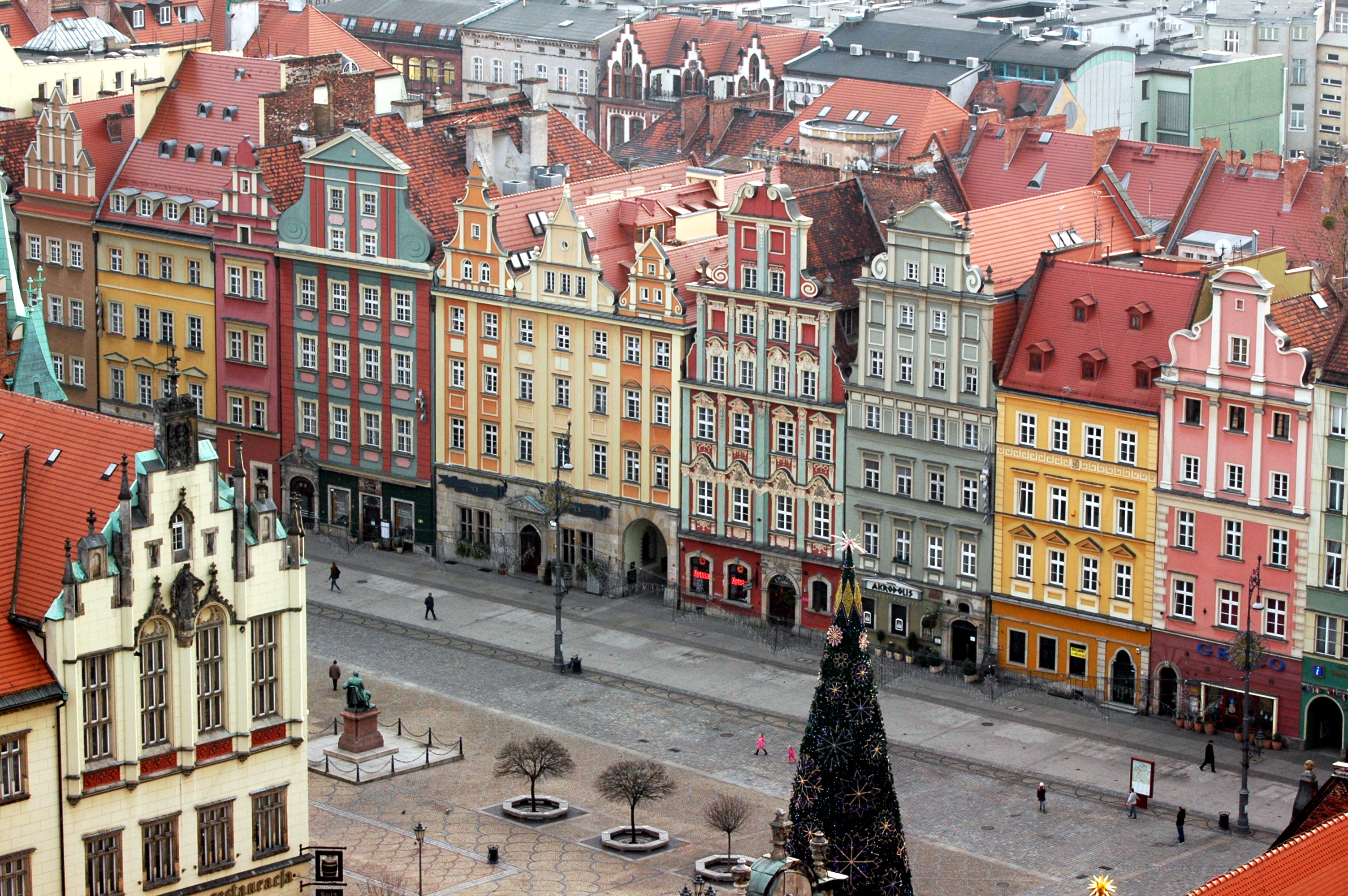 Wroklaw
For three weeks European cities have been competing for the title of the Best one. 320793 voters made their choice and chosen their perfect city. And the title of the Best European Destination 2018 acquired Wroclaw.
With 41,148 votes Wroclaw was placed on the top. It is one of the oldest and most beautiful cities in Poland. In 2016 it was chosen as European Capital of Culture. Its changing history over the centuries has seen it ruled by Bohemia, Hungary, the Austrian Empire, Prussia, Germany and post-World War II communism before independence from Soviet Union in 1989. As a result, the city is a mixture of cultural and architectural styles. Wroclaw is picturesquely located by the Odra River on 12 islands and it has more than 100 bridges! Because of this it is often called Lower Silesian Venice. The city is not only plenty of bridges but also dwarfs. All around the old town there are more than 350 of them and they are still coming to Wroclaw.
The second place belongs to Bilbao. It is one of the most beautiful cities and greatest treasures of Basque Country. Bilbao is surrounded by green hills and breathtaking nature and is in a close proximity to the coast. The city is the modern face of Basque Country combining the tradition and the vision of future in a successful unity. The north of Spain is significantly differs from the south and our associations with Spain. Bilbao is a perfect example of this. The city is modern, cosmopolitan and makes everybody feels good in there. It is one of the biggest economic and industrial hubs in Spain. The well-being is visible everywhere – new metro, clean streets, huge shopping malls, modern houses.
On the third place is Colmar. This French city located in Alsace region surrounded by vineyards, with traditional houses typical of the region, canals and flower displays definitely has an exceptional atmosphere. Thanks to its location by the canals it is being called Little Venice. The city center is full of shops where you can by products as food, textiles, soft furnishings, accessories and many others all with a tag "made in Alsace". Colmar is mostly recognized for its half-timbered houses. Among them, the most popular are the Adolf house which is the oldest one and the Pfister house with painted murals and long wooden gallery.
Among the 15 best cities are : Hvar, Riga, Milan, Athens, Budapest, Lisbon, Bohinj, Prague, Kotor, Paris, Vienna and Amsterdam. So if you still can't decide where to spend your holidays just pick one of the cities from the list.
1,055 total views, 1 views today