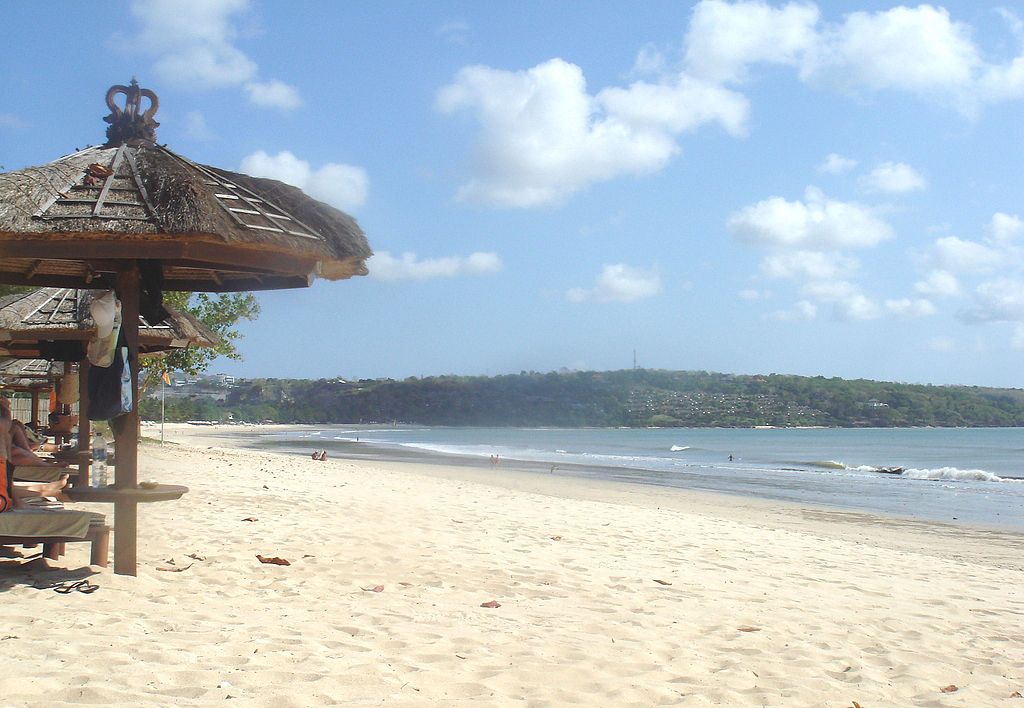 A paradise on earth
Bali is an island of Indonesia and the westernmost of the Lesser Sunda Islands Its jungle paradise promises an exciting and relaxed stay indoor and outdoor.
Whether you are the active type or if you just want to leave the world behind and sink in a bathtub filled with lotus flower petals. This place is for you.
The Tegallalang rice terraces alone offer an amazing outlook that spreads down before you. It is a well-known spot for tourists to stop and take photos. Painters and nature lovers also enjoy visiting this spot, and there are numerous cafes near the ledge. In the Tegallalang area, there are many interesting souvenir shopping options along the roadsides. Find magnificent carvings and wooden art forms lined up along the small and winding village road.
Ubud Monkey Forest, also known as the Sacred Monkey Forest of Padangtegal, is one of Ubud's most popular attractions; a natural forest sanctuary that is home to the famous macaques.
You can also discover an ancient bathing temple, known as Pura Beji. The Ubud Art Market, locally referred to as 'Pasar Seni Ubud' is located opposite the Puri Saren Royal Ubud Palace and is open daily. Here you can find beautiful silk scarves, lightweight shirts, handmade woven bags, baskets or hats; statues, kites, and many other hand-crafted goods.
Shopping' here is not always about an actual purchase. Viewing the various items on display from one stall to another is a highlight on its own, showing the craftsmanship and the artistry of the Balinese. If you spot an item of your interest, you might come back another day to bargain or settle the deal.
The market is open daily from 08:00 to 18:00, and some of the stalls are even open until late at night. The market is divided into two main allotments. The western block is the main art market, and an eastern block is a traditional market serving daily groceries and necessities.
Various structures reveal Hindu influences dating back to the 10th century, and some relics feature elements of Buddhism dating even earlier to the 8th century. The Temple Goa Gajah cave is shallow; inside are three stone idols each wrapped in red, yellow and black cloths. Black soot lines the cave's walls as a result of the current-day incense burning. Several indentations show where meditating priests once sat. The northern side of the complex is dominantly Buddhist while south across the river it's mostly Shivaite. Depicting the Hindu Lord Ganesh, who is characterized by an elephant's head. The complex is open daily 08:00 – 16.00. As with any temple in Bali, women during their periods are forbidden entrance and wearing a sarong and waist sash is a must. These are available for rent at the entrance.
One of the things you cannot miss during your holiday in Bali is the Garuda Wisnu Kencana Cultural Park is home to a giant 145-meter tall statue of Vishnu, an important Hindu God sitting on top of the Garuda Bird. To see this and other statues up-close is already impressive but there are also lots of cultural performances to admire at the amphitheater inside
And as a final recommendation, there is one place you should not miss. Jimbaran is a quiet, local, laid-back area in the south of Bali. The town started out as a peaceful fisherman's village but it grew into a sought-after resort area with lots of cafes, restaurants, spas and luxury villas. This area has got a great mix of local rural life and touristy hot spots. There is one thing everybody loves about Jimbaran: its beautiful sunset bay where you can keep on munching on freshly grilled seafood.
Jimbaran has a surprisingly unique combination of luxury resorts within an authentic local community. It's a great area to relax, have a seafood dinner on the beach, visit the local markets and spend the day at the beach.
Within the community, there are predominantly local stores, in particular, a large fresh food market in the morning and a seafood market on the beach where you can see the fisherman still bringing in their catch. There is also an open-air shopping village. There may not be as many restaurants as other areas, but they have some delicious local and international food options here.