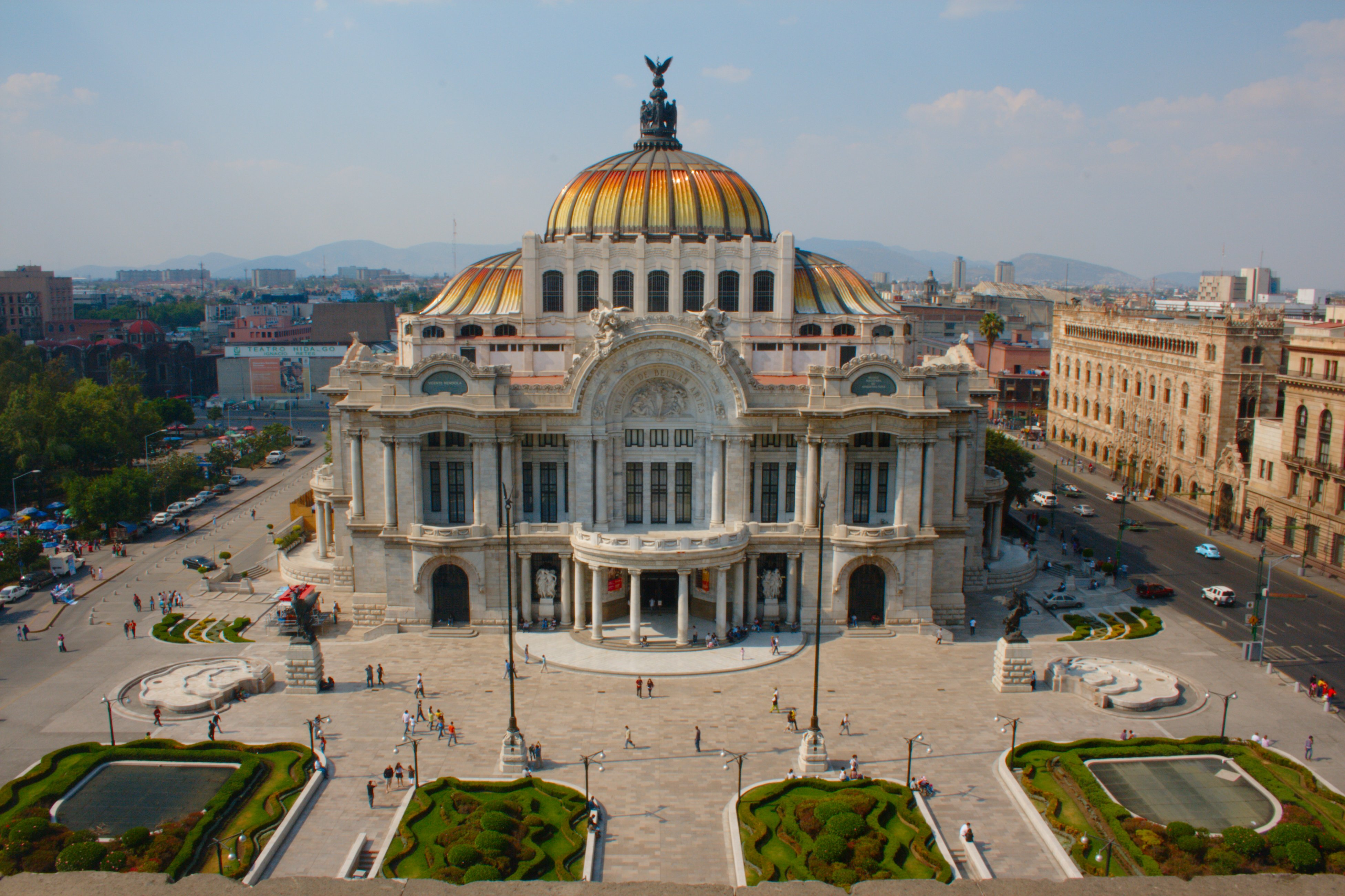 MEXICO CITY
SIX BEST PLACES TO VISIT IN MEXICO CITY
Mexico City is the most visited city in Latin America and isn't a surprise for us, it is big architectural, historic and gastronomic importance worldwide made of this city, the most important capital of the region. In this article, we will show to you the best places to enjoy and discover the Palaces City.
Plaza de la Constitución




More known as "El Zocalo", is the most important square in Mexico, considered the cultural heart of the country, rounded by the National Palace, The wall paints made by Diego Rivera (The most important Mexican painter) and the Metropolitan Cathedral.
Palacio de Bellas Artes




Built by order of the president Porfirio Diaz, who wanted to give to the City one place with all the architectural atmosphere to get events like Opera or Symphonies.
Anthropology and History Museum

Is one of the most important Museums in America, has one of the biggest collections of archaeological pieces from the prehispanic time, having great symbols of the mesoamerican cultures as Aztecs and Mayas.
Xochimilco

Do you like the water?, Have you dreamed with a experience similar to Venice in Latin America?, well, Xochimilco is the best option, you can enjoy a little party in the Trajinera while is navigating for the prehispanic canals, all of this of course with the best of the Mexican food to eat.
Basílica Nuestra Señora de Guadalupe




Catholic or not, this is a place that you need to visit before to die, is the Biggest Basilica in America and has inside the most ancient holy catholic piece, the Our Lady of Guadalupe Canvas; the most important symbol of the Mexican culture.
Plaza Garibaldi

Tacos, Tequila and Mariachis, this place has all of these to make you enjoy the best traditional Mexican Night, a lot of restaurants with the best spicy food and hundreds of Mariachis playing classics as "Cielito Lindo".
Mexico City is the capital of Mexico and a great destination to start to discover Mexico.