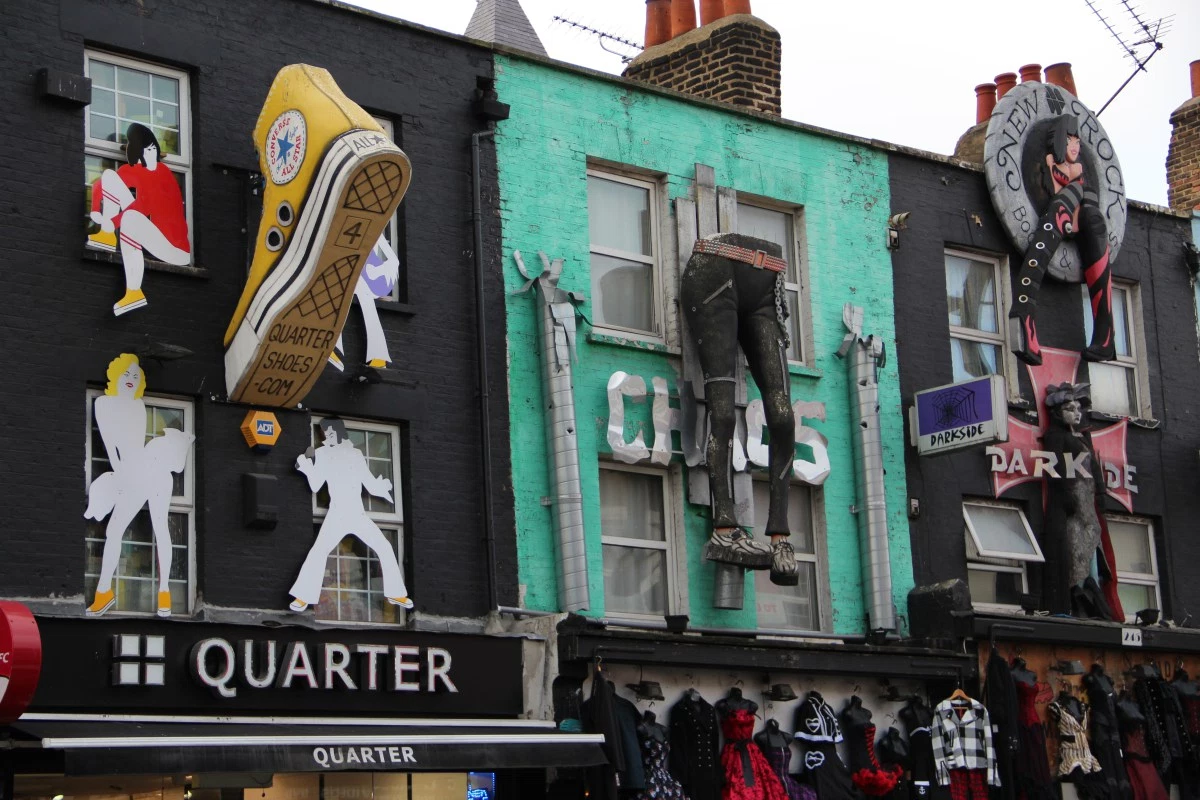 Weird, wacky and wonderful
Camden is and area of London home to Camden Town, that is world renowned for being a hot spot for a clash of different cultures and styles. Camden is always bustling and busy with locals flooding to the area for wild and wacky nights to remember. Camden is a central point for music in London with many different artists from many different genres playing each week. Amy Winehouse was a regular performer in Camden while she was young before making it big. Other artists also started out performing on the streets and bars of Camden such as Blur, Madness and Pink Floyed. Camden is full of these underground and undiscovered musicians and performers. Some of the best known and locally loved venues include Dingwalls, The Round House and Dublin Castle. These venues are fantastic places to really soak up the Camden vibe and party all night.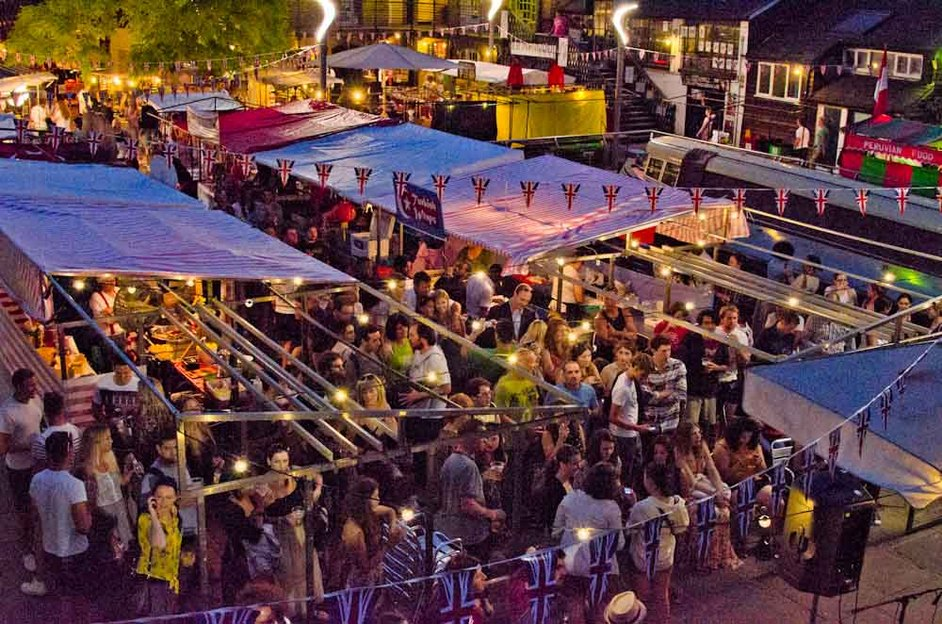 Shopping
Another reason so many people visit Camden Town is for the vibrant market stalls. Each stall is individual and totally unique. Allot of people from around the world come to sell on the markets from food to clothes and jewelry, and from phone cases to home wares, you can find a huge range of options. There are many vintage shops and stalls giving the opportunity to find some real hidden gems spotted all over the area. Moving on from the market place the shops themselves are all completely individual and are artistically designed giving the main high street a bold and outlandish look that will leave you amazed and shocked. From giant legs and boots to skulls the front of these shops are a great statement for what the whole of Camden is about, individuality and creativity.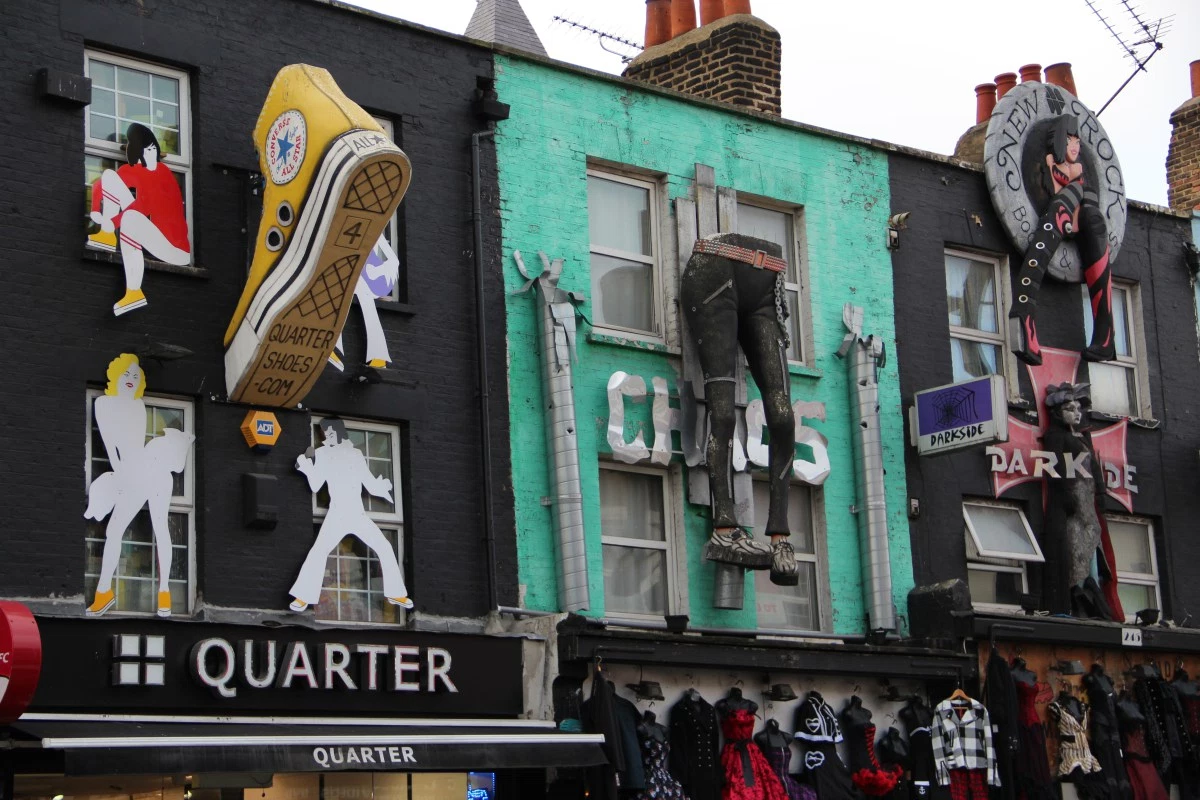 Cyber dog!

One of the most renowned shops in Camden is Cyber dog. Cyber dog is a huge futuristic style clothing store with blaring music and cage dancers at the entrance. Cyber dog has giant robots outside to set the tone with neon club lighting inside. This wacky and wonderful shop that ranges over two floors is a place that you really should visit if you are stopping by Camden town. Just looking around the shop is an event in itself!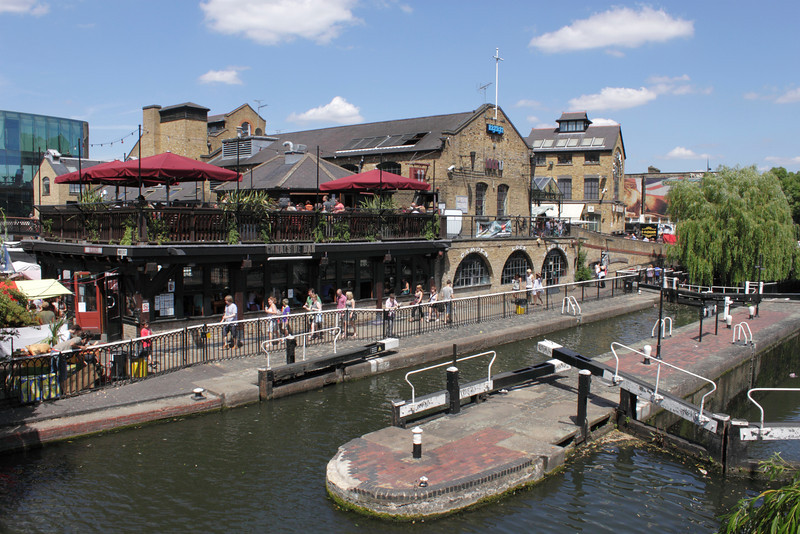 Food and Pubs


The food you can grab on the market ranges from all over the globe. There are also a wide range of pubs and bars that all have a thriving and buzzing atmosphere. Camden Town is also situated on the canal that provides a beautiful back drop for these bars. You can get boat rides up and down the canal for a peaceful and secerne experience that is a drastic contrast to the bold and vibrant Camden day/nightlife.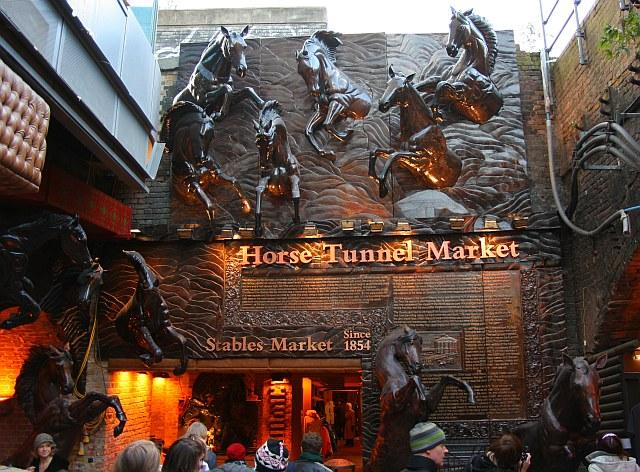 History of Camden

Horses are a key theme in the design of the market as they were used to tug boats up and down the canal. The old stables for these working animals is now one of the main underground areas for Camden market.




1,115 total views, 1 views today