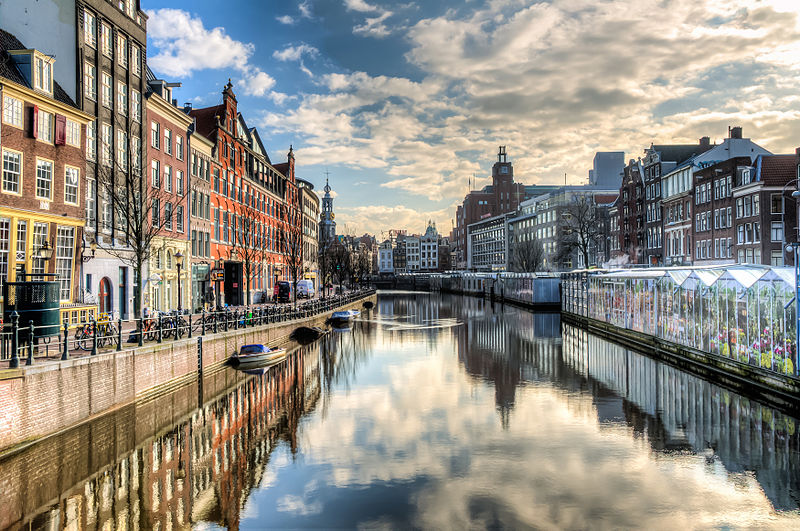 Dutch capital
There's no denying the Dutch capital has a big reputation. And whilst it entirely deserves its partying credentials, there is much more than just that on offer. Not only is Amsterdam a beautiful city with its intricate network of canals, bridges and towering narrow houses, but the ridiculously attractive Dutch people whizzing around on their bikes are some of the nicest and friendliest you'll ever meet!
One of the best things to do in any city is a free walking tour. It's a great way to find out more about the history of a place while actually exploring it, instead of merely reading about it in a museum. The guides are always so knowledgeable and entertaining, as they know their wage depends on you enjoying it. Discover fascinating facts about the city: did you know that the reason the houses over there are so narrow is because they used to be taxed on their width? Or that all the red light district and its workers are highly regulated and protected by the police?
For incredible panoramic views over the city, the observation tower is a must. Take the free ferry over the river from just behind Central Station and take the lift right to the top. Be sure to go in the evening and enjoy a cocktail as you watch the city light up by night. Other popular sights include the Rijksmuseum and the Van Gogh museum, and the Anne Frank house is a moving and important reminder of the persecution suffered in Europe's history.
As we all know, no good holiday is complete without sampling the local food. Don't miss stroopwafels – wafer-thin biscuity waffles sandwiched with sticky caramel. Or poffertjes! They're little Dutch pancake balls, crispy-on-the-outside, fluffy-on-the inside, and come drowning in icing sugar and melting butter. They're the perfect excuse to sit and soak up the atmosphere of one of Europe's coolest and most captivating cities.