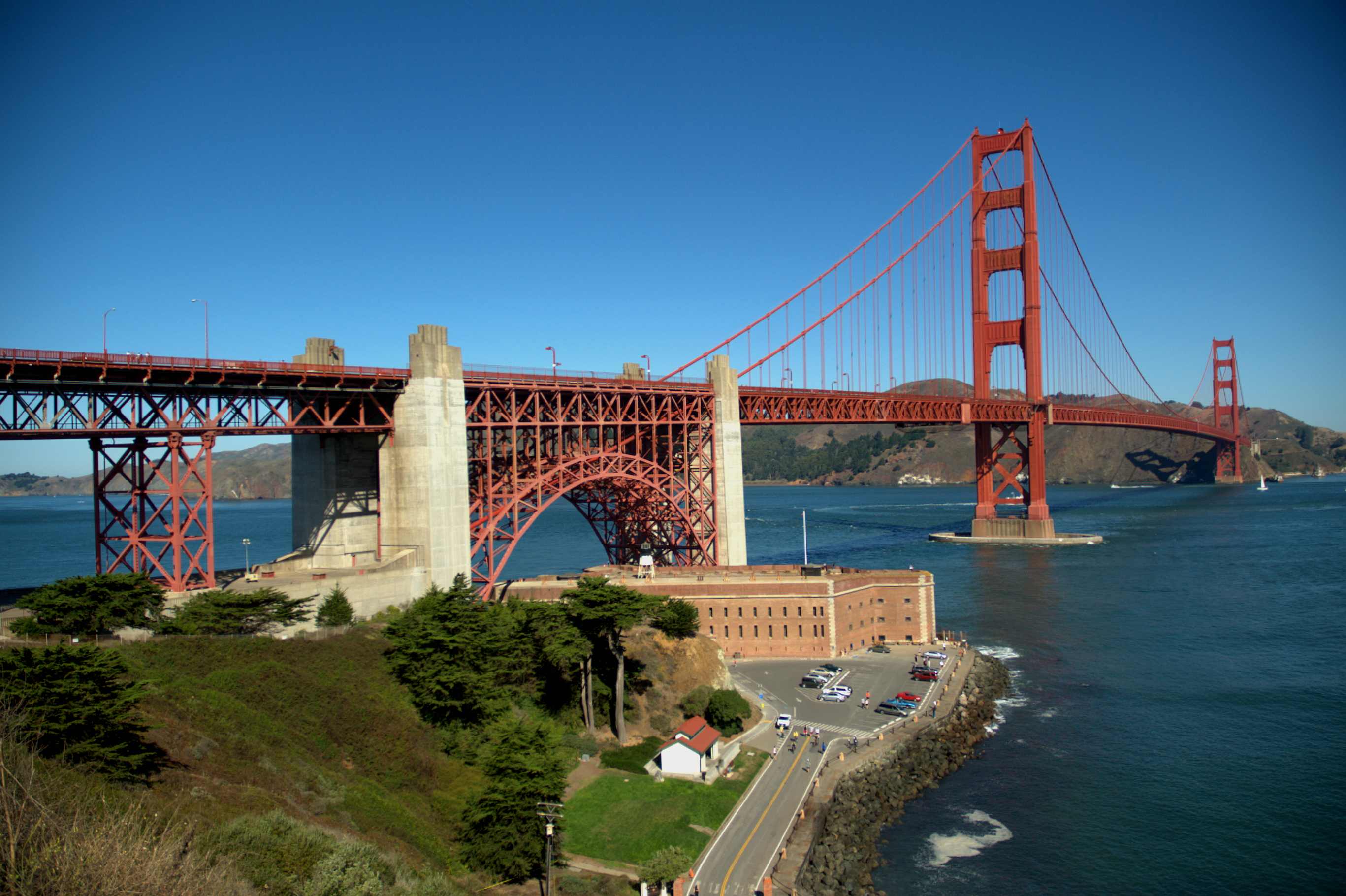 Where all is possible
Good times and social revolutions tend to start here, from manic gold rushes to blissful hippie be-ins. If there's a skateboard move yet to be busted, a technology still unimagined, a poem left unspoken or a green scheme untested, chances are it's about to happen here. Yes, right now. This town has lost almost everything in earthquakes and dot-com gambles, but never its nerve.
A crimson bridge, cable cars, a sparkling bay, and streets lined with elegant Victorian homes — San Francisco is undeniably one of the world's great cities. Located along the Northern California at the state's distinctive bend in the coast, the region has an alluring magic that stretches beyond the bay to diverse cities with nightlife and trend-setting cuisine.
The symbol of San Francisco is the Golden Gate Bridge. The Bridge connects San Francisco to California's northern counties. With its tremendous 746-foot tall towers, sweeping main cables, signature International Orange color, and Art Deco styling, it is a sensory experience featuring color, light, and sound. With more than 10 million annual visitors, be ready for crowds and changing weather conditions.
Being in San Francisco you should also visit Alcatraz. For over 150 years, the name has given the innocent chills and the guilty cold sweats. Over the decades, it's been the nation's first military prison, a forbidding maximum-security penitentiary and disputed territory between Native American activists and the FBI. No wonder that first step you take onto 'the Rock' seems to cue ominous music: dunh–dunh–dunnnnh!
Let's not forget about a very important aspect of traveling which is food. San Francisco has most restaurants and farmers markets per capita in North America, supplied by pioneering local organic farms. San Francisco set the gold standard for Wild West saloons, but drinking was driven underground in the 1920s with Prohibition. Today, San Francisco celebrates its speakeasies and vintage saloons – and with Wine Country and local distillers providing a steady supply of America's finest hooch, the West remains wild.
1,237 total views, 1 views today